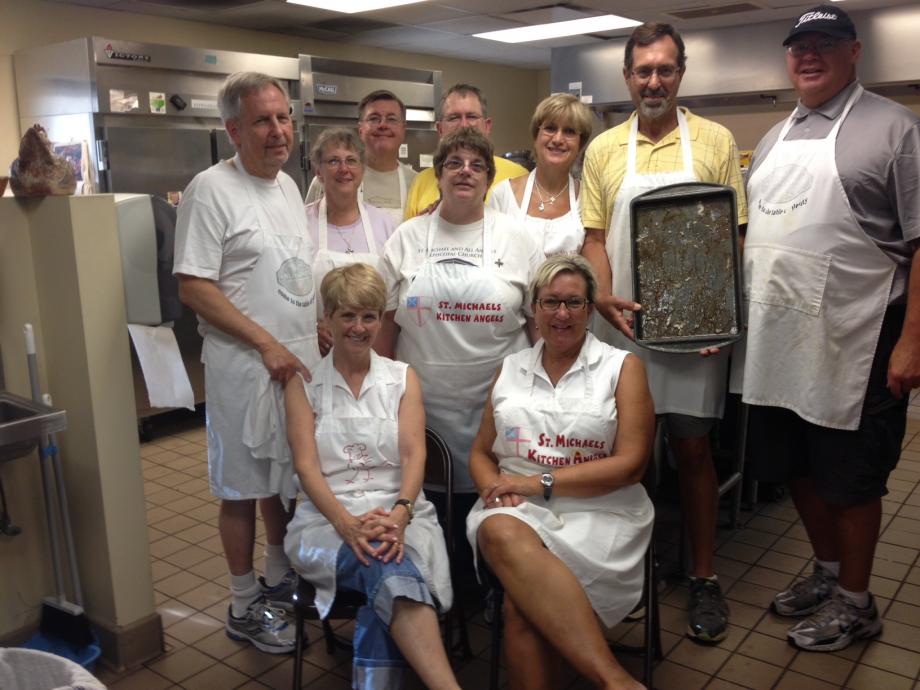 If you have eaten at St. Michael's, chances are you have been served by Chef Bob and his faithful crew of Kitchen Angels. They prepare meals for the Wednesday night programs, the Patronal Feast Celebration, visits by Bishop Wolfe, Journey in Faith, youth events, the Marriage Course, First Sunday Brunch, Men in Ministry gatherings, and the All Parish Picnic. They provide excellent meals while having a good time serving together.
Sunday Brunch Schedule Change
In order to prevent as many scheduling conflicts with Holidays and other events, the Monthly Brunch sponsored by the St. Michael and All Angels Kitchen Ministry is moving. Previously, most of the Brunches were held on the First Sunday of the Month. However, we are now serving brunch on the 2nd Sunday of each month!

The brunches were proposed by the Kitchen Ministry several years ago to provide a community building event of a shared meal between the services, a chance to 'break the fast' with others from St. Michael's. It has grown to be more than that as the proceeds of the brunch are used to support the following food outreach ministries:
160 Sandwiches each month for Uplift

90 Meals each month for Uplift

60 Meals each month for Safehome

50.00 in Gas Card each month for Safehome

35lbs of Cooking Oil each month for St. Pauls Food Pantry.
Thanks to your support of the brunches, the Kitchen Ministry is able to provide this much needed food outreach to the community, so if you are able, please stop by for a great brunch!