Wednesday Evening Lenten Program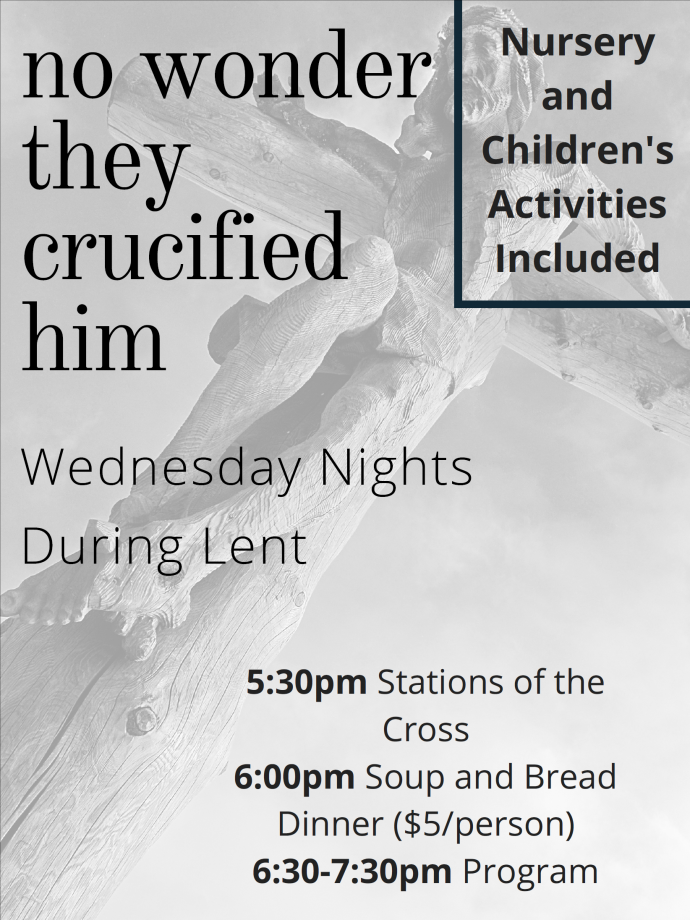 NO WONDER THEY CRUCIFIED HIM

Of all the people admired in the world today, Jesus of Nazareth continually ranks at the top of the list. Even those who don't call themselves Christians regard Jesus as one of the wisest teachers and most loving leaders the world has ever known. He is still making the covers of magazines and being talked about in coffee shops with a popularity like no other person wo has walked this earth.
So why did his contemporaries kill him?
This 5-session course will examine Jesus as not simply meek and mild, but as a dangerous man because he was and is the God who is dangerously good.
Join us this Lenten season and take a fresh look at Jesus' call to action.
Featured Speaker: the Reverend Brenton H. Carey

Wednesday Evenings During Lent:
February 21st, February 28th, March 7th, March 14th, March 21st

5:30 pm
Stations of the Cross
6:00 pm
Soup and Bread Dinner ($5/person)
6:30 pm - 7:30 pm
Program



Click Here To Register