Rector Search Committee Updates: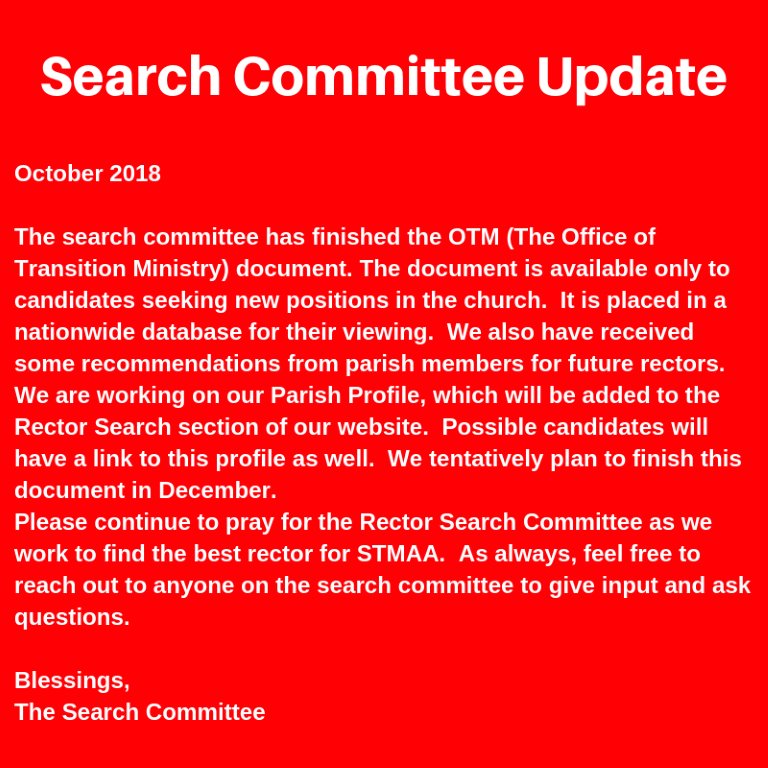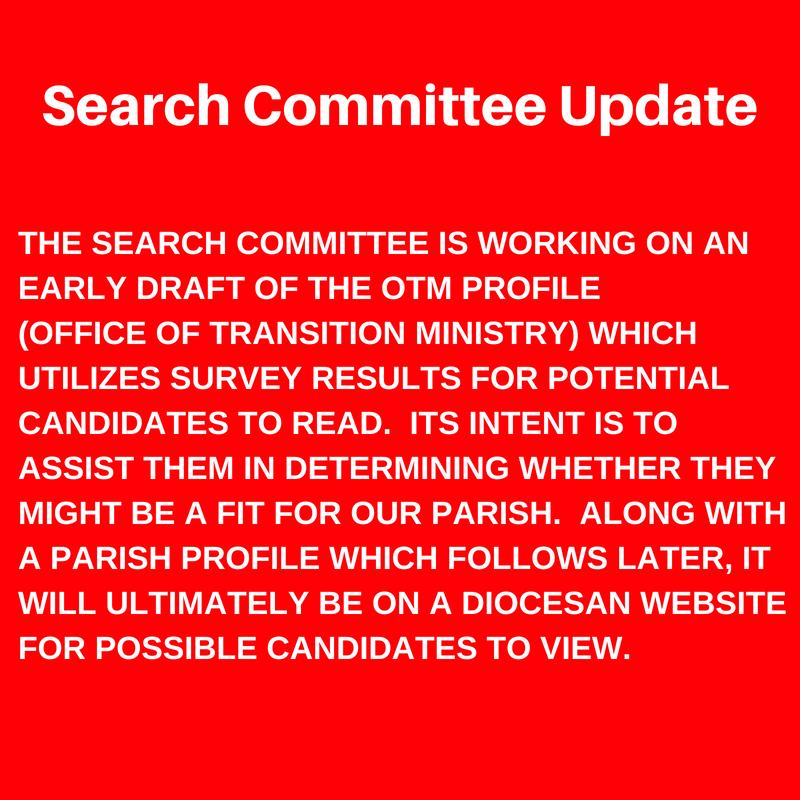 Prayer for our Search Committee:
Almighty and gracious God, please guide St. Michael and All Angels in the search for the 9th Rector. May each person committed to this calling trust your guidance to discern your will. Give the Rector Search Committee open minds to receive the desires and concerns of all parishioners. Grant them a creative spirit to overcome challenges with inspiration, resourcefulness, and productivity. May they carry out your works in our community and fully satisfy the needs of our parish. All this we ask through Jesus Christ our Lord. Amen.
Our Search Committee Members:
Jaime Keltner, Co-Chair
Beth Lee, Co-Chair
Kenna Conway
Crystal Danko
Marshall Dougherty
Laura Kidwell
Dick LeClaire
Dahl Metters
Henry Orth
Susan Pingleton
Kristin Raven
Mary Wiggins
Amy Winter
Robert Wood