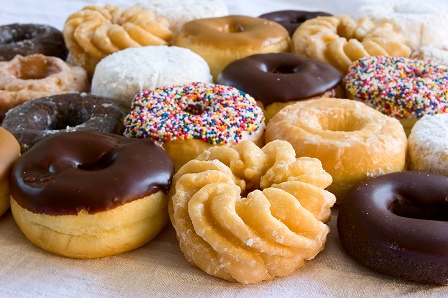 The serving of donuts is an important part of the warm and welcoming atmosphere during coffee hour. We often refer to them as The Eighth Sacrament.
As a Donut Angel, you have a low commitment
volunteer opportunity, yet of high importance. All you have to do is pick up the donuts and have them to the church by 9:00 a.m.
The Donut Angels are an important part of Sunday morning because what is coffee hour without donuts?
If you are interested in becoming a Donut Angel, please let us know!